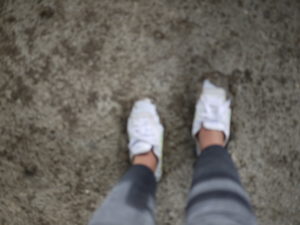 I'm a journalist, radio producer, editor, and writer for film and magazines, born and raised in Toronto. Some of my writing can be found in (alphabetical order) The Believer, BMJ, Buzzfeed, CBC Radio, Columbia Journalism Review, Foreign Policy, The Guardian, Granta, Longreads, OZY, PRI, Netflix, Reuters, TIME, and The Wall Street Journal. I got my start as a cultural critic, then moved to international news, including four years as a stringer and correspondent in the Republic of Haiti. In recent years I've turned my attention to slower reporting and storytelling through tangles. "Decriminalization: A Love Story," my deep dive on the intimate forces behind Portugal's drug policy, went viral when it was republished by The Guardian in late 2017, and has been used in regional and national policy discussions and to help facilitate local conversations around harm reduction in several countries. My longform features have been included on university syllabi in the US and Canada, and have been translated into French, Italian, Portuguese, and Spanish.
I'm currently spending lots of time in and around the Atlantic Ocean and its various borderlands, unravelling my first book.

My reporting and writing have been supported by grants and fellowships from The Pulitzer Center, International Reporting Project, International Women's Media Fund, Ontario Arts Council, and Canada Council for the Arts. I was the inaugural winner of the Matthew Power Literary Reporting Award, administered by New York University's Arthur L. Carter Journalism Institute, where I was also a visiting scholar in 2015-2016. The Black Mountain Institute named me their inaugural Saltman Fellow in nonfiction in 2018. I've completed intensive multi-day courses in HEFAT (hostile environment training), battlefield first aid with RISC, digital and operational security (plus a training-of-trainers) with Freedom of the Press Foundation, and spent several frigid weeks participating in a Canadian Armed Forces joint exercise for a surreal conflict zone training at CFB Wainwright, Alberta. I organized a series of digital safety talks and workshops for freelancers and community organizers in Toronto, and do volunteer trainings with journalists and activists elsewhere in the world. I have dual masters from the Columbia University Graduate School of Journalism in New York and Sciences Po in Paris. Languages spoken (in order of learning, not preference): Portuguese, English, French, Spanish, Haitian Creole.
You can email me at susana at nowarian dot com

If you'd like to communicate more privately and securely with me and don't know how, one option is to set up a protonmail account. Then, send me a message at susanaferreira at protonmail dot com

I'm on Wire and I use Signal — please ask for my contact.

PGP may be broken, but: 8CDB 8D2D 5BFD 9DCA 768A 585A 7E91 8C69 269E